We have our next representative! Germany has just announced their artist: It's the singer Jendrik Sigwart. The man with the ukulele is from Hamburg and is a songwriter.
Even though there hasn't been any further information about his song yet, he has said that he submitted the chosen song with his ukulele. Considering his previous songs, an involvement of this instrument can be highly expected. 
When will we hear the song?
The premiere of Sigwart's song for this year will be on Thursday 25th of February at 17:50 CET and 19:56 CET on the ARD public channel.
The second time slot is a very famous one. It will be right before the Tagesthemen , which is the biggest news show in Germany and usually attracts several millions of people. Therefore, Sigwart is going to get a lot of attention very soon. 
Broadcaster NDR held an internal selection consisting of a Eurovision jury made up from music experts, Eurovision fans and an international jury of former Eurovision jury members. 100 people in total have decided the German entry, trying to match the taste of the Eurovision target group. The decision has been made and Jendrik Sigwart came out victoriously. There hasn't been any information about other acts who have been in this selection process. You can listen to Jenrik's past work below: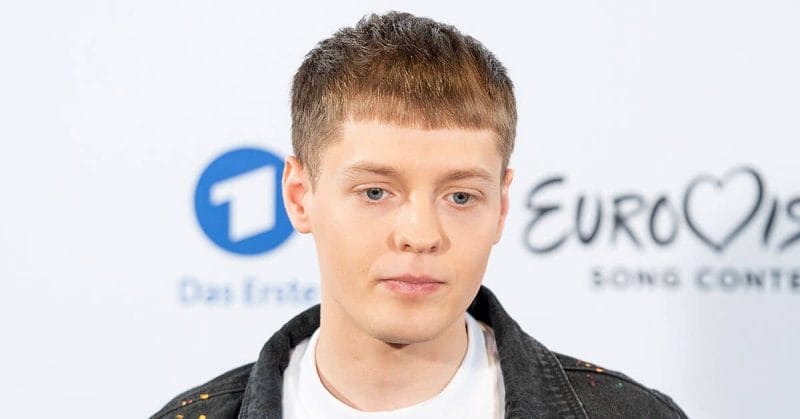 Ben Dolic was supposed to represent Germany for the Eurovision Song Contest 2020 in Rotterdam with the song Violent Thing. Due to the Covid-19 pandemic, this did not happen. Germany is one of a few countries with a different artist for 2021. The last time Germany competed in Eurovision was 2019 with the song Sister by the duo S!sters. With 24 points in total, they finished in 25th place. So far, Germany has chalked up two victories, 1982 with Ein bisschen Frieden by Nicole and 2010 with Satellite by Lena.
What do you think about Germany's decision? What are your expectations towards Jendrik Sigwart? Let us know down in the comments.